CAN Bus to UART Converter
Due to global shortage of electronic components, we are currently unable to take new orders.
Product Description
Free Shipping Within The United States!
---
This board converts CAN-bus data into UART and vice versa. CAN and UART baud rate is programable via a CAN message. The UART has a standard pinout. On board RGB LED for status indication. Firmware upgradable via CAN, UART or SWD.
Features
Programmable CAN baud rate
Programmable UART baud rate
RGB LED status indictor
Firmware upgradable via CAN, UART or SWD
Selectable UART voltages (3.3 VDC or 5 VDC)
Power consumption at UART is 25 mA @ 5 VDC
6 to 18v supply voltage with reverse polarity protection
Powerful ARM Cortex M3 micro controller
4 User programmable IO pins
Dimensions: 2" x 2" for the actual board; Connector extends to another 1/2"; Height is 3/8".
More Information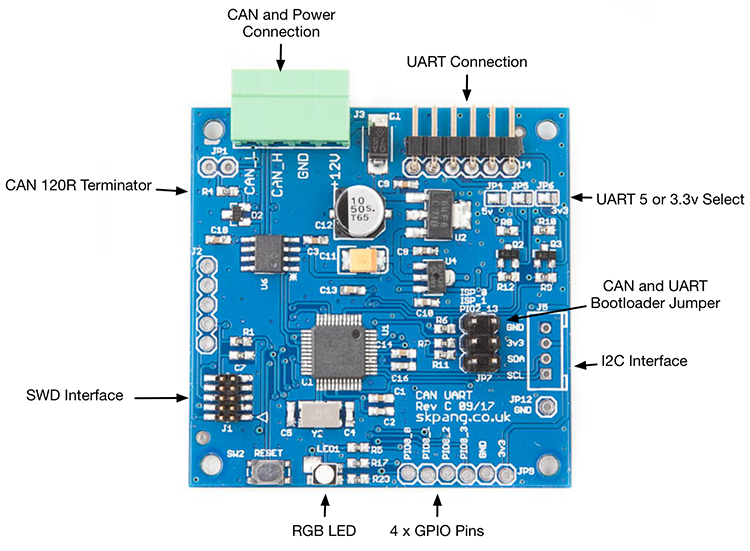 ---
SAE J1939 to USB Gateway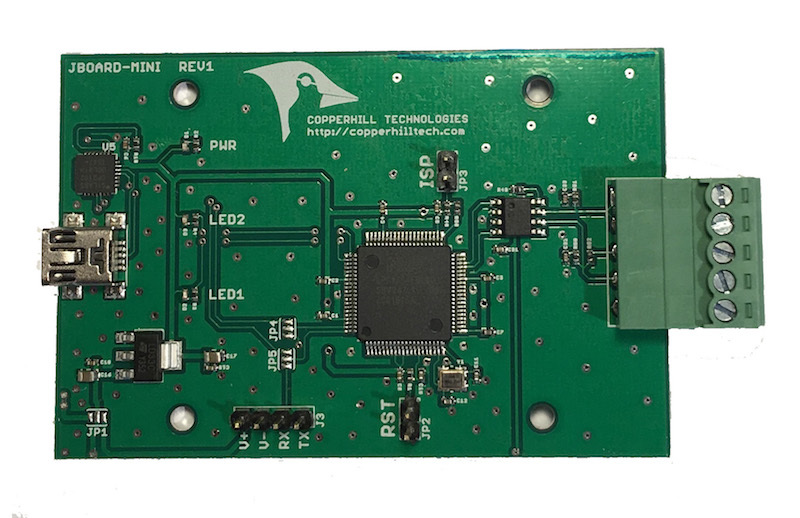 The jCOM.J1939.USB gateway board is a high-performance, low-latency vehicle network adapter for SAE J1939 applications. It allows any host device with a USB COM port to monitor SAE J1939 data traffic and communicate with the SAE J1939 vehicle network.
The board supports the full SAE J1939 protocol according to J1939/81 Network Management (Address Claiming) and J1939/21 Transport Protocol (TP). It is also supported by an extensive programming interface for Windows and Linux/Ubuntu applications, including full C/C++/C# source code for short time-to-market developments.
With all its features, the jCOM.J1939.USB allows the simulation of an SAE J1939 ECU (Electronic Control Unit) using embedded solutions such as the Raspberry Pi, BeagleBone, Arduino, Teensy, and others but also PCs running Windows or Linux (incl. Ubuntu, Fedora, etc.).
Find Similar Products by Category