DP83848 Ethernet Breakout Board With SNI Interface
DP83848 Ethernet Breakout Board With SNI Interface
For more information, please contact us through the online form on the left side bottom of this page.
Product Description
The DP83848 Ethernet Board is an accessory board includes an onboard Ethernet Physical Layer Transceiver DP83848, RJ45 connector, and control interface.
The DP83848C is a robust fully-featured 10/100 single port Physical Layer device offering low power consumption, including various intelligent power down states. These low power modes enhance overall product reliability due to reduced power dissipation. Supporting multiple intelligent power modes enables the application to use the absolute minimum amount of power needed for operation.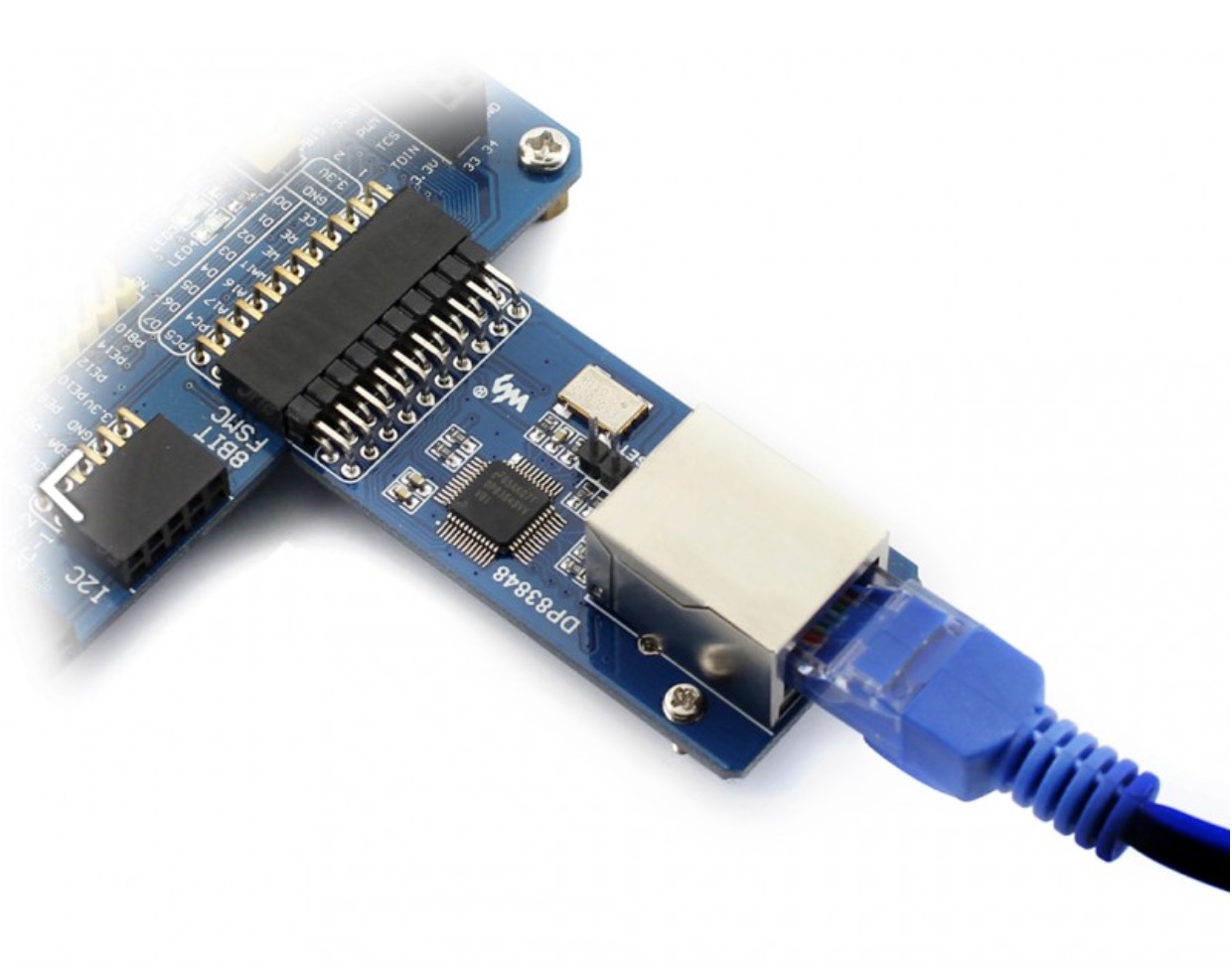 This Ethernet breakout board is perfectly suited in combination with our Open1768 - LPC1768 ARM Cortex M3 Development Board.
Dimensions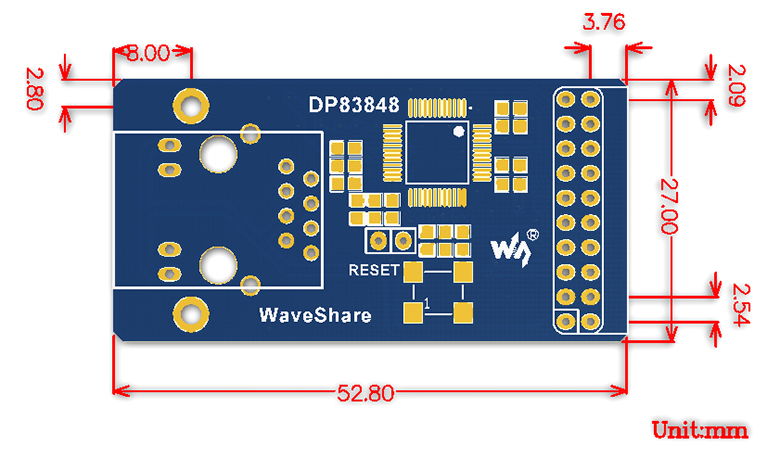 Development Resources
---

Ethernet: The Definitive Guide: Designing and Managing Local Area Networks
Get up to speed on the latest Ethernet capabilities for building and maintaining networks for everything from homes and offices to data centers and server machine rooms. This thoroughly revised, comprehensive guide covers a wide range of Ethernet technologies, from basic operation to network management, based on the authors' many years of field experience.
When should you upgrade to higher speed Ethernet? How do you use switches to build larger networks? How do you troubleshoot the system? This book provides the answers. If you're looking to build a scalable network with Ethernet to satisfy greater bandwidth and market requirements, this book is indeed the definitive guide.
Examine the most widely used media systems, as well as advanced 40 and 100 gigabit Ethernet
Learn about Ethernet's four basic elements and the IEEE standards
Explore full-duplex Ethernet, Power over Ethernet, and Energy Efficient Ethernet
Understand structured cabling systems and the components you need to build your Ethernet system
Use Ethernet switches to expand and improve network design
Delve into Ethernet performance, from specific channels to the entire network
Get troubleshooting techniques for problems common to twisted-pair and fiber optic systems
Find Similar Products by Category
Customers also viewed